Capture the essence of your love story with our exquisite wedding invitation packages, designed to make your special day even more memorable. 🎉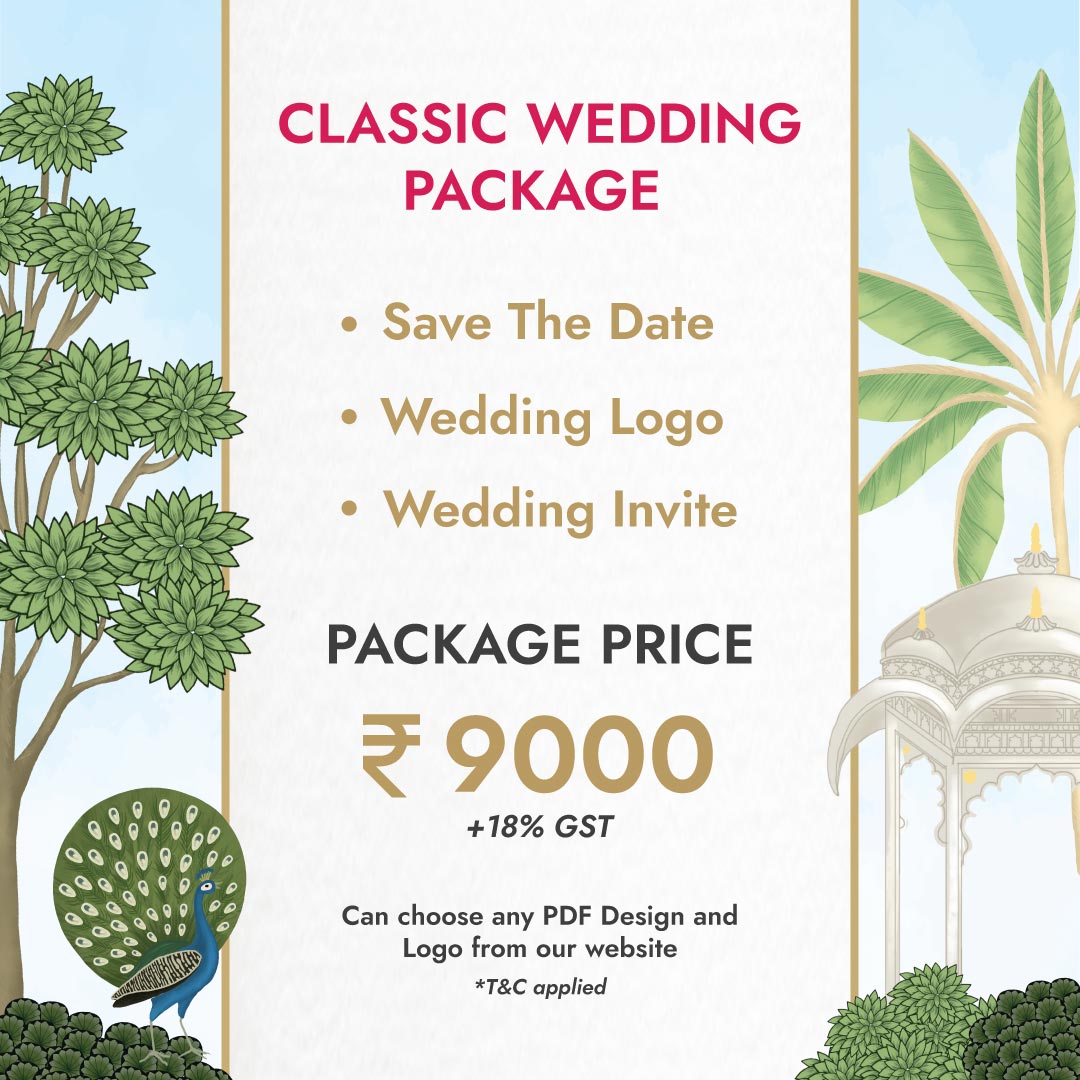 Immerse your guests in elegance with our beautifully crafted PDF wedding invitations. Choose from a range of stunning designs that reflect your unique style. From traditional to contemporary, we have the perfect invitation to set the tone for your celebration.
Know More
Elevate your wedding experience with our captivating Video invitations. Share your love story through dynamic visuals and enchanting music that will leave a lasting impression on your guests. Let your personalities shine as you invite them to be a part of your journey.
Know More